How to be a Dance Videographer Like ChazB
C
hazB is a dance videographer and B-Boy from Glasgow, Scotland. He gave us an inside look at how he got his start as a dance videographer, along with some tips for how to film dancers and choose music. On top of his dance and videography work, he is helping to build the dance community for youth in Glasgow.
People try and film dance like sports, but unfortunately it doesn't work like that.
W: What type of dance do you do? How did you get your start as a dancer?
ChazB: I am a B-Boy and have been Breaking (proper name for Breakdancing) for 8 years. Started taking classes that a high school friend was attending. Went to the classes for a while and I really enjoyed them. I noticed that my confidence grew tenfold through Breaking so I kept pursuing it, and now it's the main reason for my travels and my other endeavours.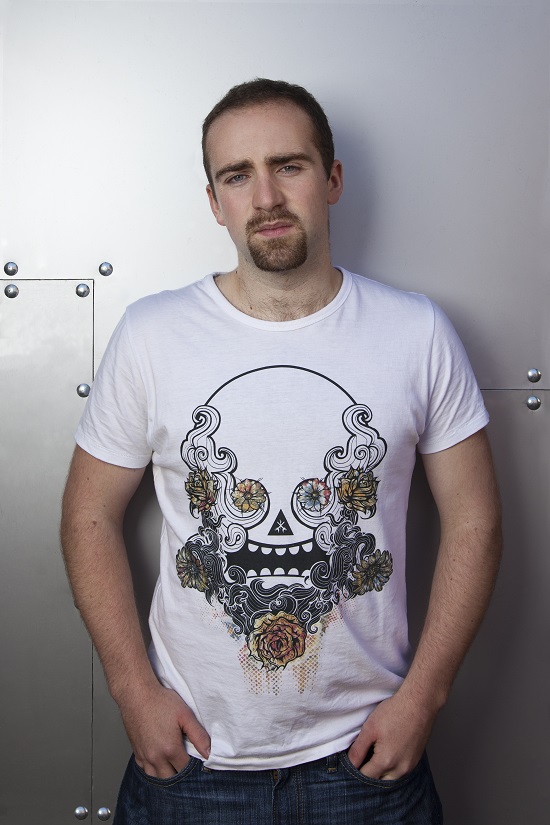 W: How did you become a dance videographer?
ChazB: I started filming at the same time I started battling. I would attend these small Breaking competitions, enter the battle and film other dancers' battles too. Was only using a compact camera at the time. After these battles I'd let the other dancers know I'd filmed them and would upload them online. A few years later it became a habit to do this and I decided to invest in a small camcorder. In 2011 I joined a dance media channel called Strife.tv, and I decided to take filming more seriously, especially because Strife.tv was one of the most popular dance networks at the time. Was filming with them for 3 years then left with some other members to create Stance.
W: It looks like a lot of your dance videos are of break dancing. What drew you to break dancing?
ChazB: To be honest, I've stuck with it because I love it. It's what I've decided to immerse myself in. Every week people are doing some incredible moves and displaying some great dancing ability. It's the most dynamic dance out there. When I'm filming Breaking there's endless ways to approach it. I like to get really creative with it. Been filming Breaking "professionally" for 4 years now and I'm still in love with it. As long as the moves keep elevating, my filming will too. Within the last year I found myself filming other dance styles such as Popping, Hip Hop Freestyle and Contemporary. However, Breaking is where my heart is at.
W: How is filming dance different from filming other projects? Are there special precautions you have to take or editing tricks you use?
ChazB: It's different because it requires a higher level of thought. There are so many intricacies that need capturing. People try and film dance like sports, but unfortunately it doesn't work like that. With dance, you need to get everything in shot. If you only film certain parts of the dancer's body, you'll be missing the full picture. Dance is an incredibly beautiful art form to film. Everything needs to be on display for others to see. For faster movements, a high shutter speed is best.
However, it takes a dancer to know how a dancer should be represented. It's why I encourage people interested in documenting dance to dance themselves. So they truly understand how dancers move and what's necessary to capture them in their essence. Knowing this can put them in a great position when it comes to filming dancers and dance events.
W: How do you choose the music for your videos?
ChazB: Mainly by emotional response. Other times it's matching specific movements to certain pieces of music. I love to use music that dancers wouldn't be seen dancing to. Especially slower music to show the artistic side to dancing. However, I've used fast music before. It's all in the approach. Your choice of music can ultimately change how the video is perceived. Experiment and see what's best to use.
W: Do you get invited to events? Or do you search them out and choose which ones you want to be at?
ChazB: For a while I was filming events I was already travelling to. This was off my own back and sometimes I'd get free entry to do this. A short while later I was invited to film a few events across the UK. Nowadays I'm invited to film international dance events and festivals across Europe (for now). You'll see me at some of the most popular events in the world. I'm honoured that I've been around to film many incredible moments. Want to say thank you to every event organiser that's invited me to capture their event!
W: Tell us about your experience as a Winston Churchill Fellow. Where did you travel? What have been the results of your travels?
ChazB: I was the youngest person in 2014 to be awarded a Travelling Fellowship from the Winston Churchill Memorial Trust. My research took me to the US to learn how Breaking and Hip Hop affect young people from deprived backgrounds. Travelled to New York City, Philadelphia, Chicago, Seattle, LA, San Diego, Houston, and Orlando. Over the course of 8 weeks I spoke to many dancers, owners of community centres, and social justice organisations. Learned many different practices I can use in my city (Glasgow, Scotland) to help grow the dance scene there. My main observations are to keep all dance projects affordable, easily accessible and consistent all year round.
W: What's next for you? Any big projects on the horizon?
ChazB: Right now I'm collaborating with some local arts organisations to run some community projects. To inspire young people to engage with Breaking. Also in the process or organising future events and acquiring free venue space for dancers to use. My main goal right now is to raise awareness of my research and community efforts. While all of this is going on I'll still be travelling and filming different international events.
Connect with ChazB here:
Instagram: @chazbonnar
Twitter: @ChazB
Interested in being part of our blog? Send us your portfolio at social@wispeo.com!
Wispeo is now mobile! Get the easiest way to share videos and photos from your phone in the App Store or from Google Play.