An Insider's Look at Motion Design with Gary Bird
Guest Blog by Gary Bird, Motion Designer

I'm a motion designer in Perth, Western Australia. I started in print-design, many moons ago, and then by lucky accident moved into motion graphics about 12 years ago, doing titles, stings and corporate/educational motion design work for the Department of Education & Training, as well as freelance design projects.
As a sideline, three years back I started a Vimeo channel just for short, experimental clips I would do in my spare time, to gain experience using different techniques and style. It has proved an interesting journey, making good contacts in the industry and a win and nomination in a couple of international film and design competitions.
Take Flight from Gary Bird on Vimeo.
Chaotica and After Effects.
Music: Kai Engel: A Neon Flesh.
It's become somewhat of a passion now, and I can't be away from moving things around the screen for very long! Exploring that space where design meets movement and sound is a wonderful creative world and can be very addictive. I get a thrill from those moments when an unexpected solution to a design problem presents itself out of the blue, or times when inspiration comes from seeing something small but perfect as an idea for a new style or technique.
I'm more interested in creating graphical elements myself and combining them with footage produced by someone more expert in camera operation, than going out and filming stuff myself – I don't have the patience!
TimeWalk from Gary Bird on Vimeo.
Experimenting with time remapping and displacement maps with E3D in After Effects.
Footage: videvo.net
Music: Kai Engel: Universe in Hands.
Typography has always interested me and I like to use type and fonts in a lot of my motion design work. Text on screen can be a great compliment to underlying footage and graphics, to drive home a message or just for decoration.
Music and sound effects have become increasingly important elements to accompany vision and multiply its emotional reach and impact. Seeing is only half-believing without sound!
Mostly I use Adobe After Effects and its multitude of plugins and scripts. After Effects works brilliantly with its sister Adobe products like Photoshop and Illustrator. And I use Video Copilot's fantastic Element 3D plugin to produce 3D motion graphics in After Effects.
There are so many scripts and plugins developed for After Effects that produce wonderful results and that can also be addictive to experiment with.
In an Instant from Gary Bird on Vimeo.
Exploring displacement mapping in E3D and AE.
Glass shatter footage: epicslowmo.com
Music: Kai Engel: Counting Lights.
For my own experimental work I'll start with a fairly clear vision in my head of a developing idea (sometimes the result of surprising influences like a dream, or seeing a shape or texture or color combination somewhere), and take that to the screen as closely as possible. But I find I always stray slightly from the original concept, being guided by what the software can do, by the combination of elements on the screen like which fonts suit the design, what color palette works best, what the right pace of the piece should be, what audio if any would be right for it, etc. It evolves quickly and fairly organically.
With corporate, client-based work, I normally get a brief or script and work closely to that, sometimes going back to the client with a suggestion to value-add or lift the idea if needed. Sometimes they take that on board – other times a compromise is reached.
There is so much great motion design being produced out there that I find I have to keep up constant research into emerging trends and developments in styles, markets, technology and techniques. That in itself keeps the creative juices flowing!
Confusion from Gary Bird on Vimeo.
Experimental…
Element 3D 2.2 in After Effects.
Music: Mobius: Night Shift.
'Distortion' came about after seeing an article in a newspaper about statistics being manipulated.
I combined a simple graphical treatment of that idea with an experiment using displacement/distortion plugins in After Effects, using Video Copilot's Element 3D plugin.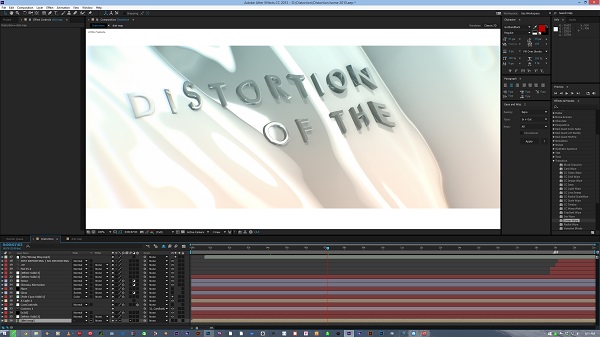 I chose a symbol font to represent money, fuel and power, and a muted gradient colour scheme, then used Element 3D to create a glossy, reflective 3D world with these symbols and the main title extruded out of a rippling, distorted backgound.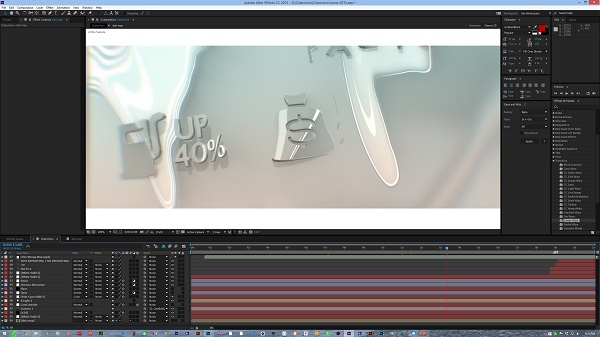 I created a black and white 'displacement map' with troughs and peaks. Element 3D used this map to distort the images in a wave-like effect.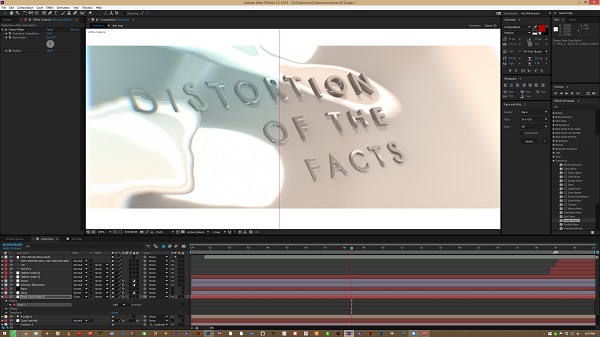 I decided to end the piece on a TV-logo style graphic, bringing the outer white frame in to create the logo at the end.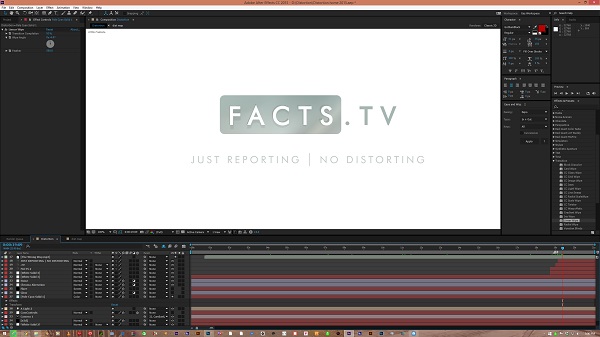 Finally, I chose a music track to fit the pace and feel of the animation.
Distortion from Gary Bird on Vimeo.
Test opener.
Element 3D in After Effects.
Music: Betterwithmusic.com: The Wrong Way.
See more of Gary's work and connect with him here:
LinkedIn: https://www.linkedin.com/profile/preview?vpa=cxn1&locale=en_US
Vimeo: https://www.vimeo.com/gazbaz1
Website: https://www.behance.net/gazbaz
If you're interested in writing a guest blog, send your portfolio to social@wispeo.com!
Wispeo is now mobile! Get the easiest way to share videos and photos from your phone in the App Store or from Google Play.